Invite an ambassador animal to join your virtual meeting, gathering or happy hour!
About this Event
Chirp, Tweet, Snort, Snog, Baaa, Hiss, Bray, Squawk, Bark and all other sorts of voices will join you when you invite a Woodland Park Zoo ambassador animal to your virtual meeting, gathering or happy hour.
Harry the handsome skunk, Lucy the recycling raccoon, lovely Luna the barn owl, and many more animals are ready to join your next video call! Purchase a call today to have one of these incredible ambassador animals virtually join you: be it a team meeting, friendly hangout, or a just a personal virtual visit. Along with our ambassador animal, a member of our animal care team will be on the line to translate for our furry, feathered, and scaly pals.
All proceeds go to support Woodland Park Zoo.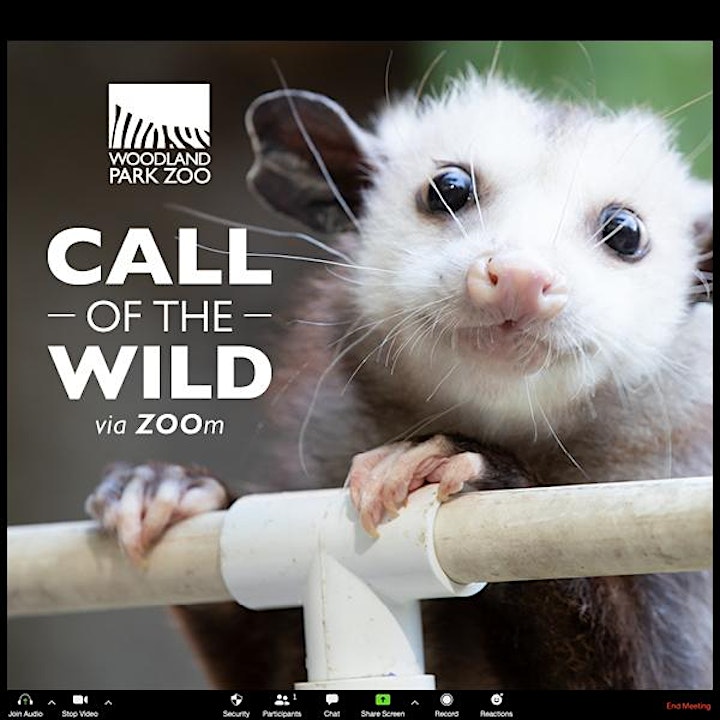 All calls are 15 minutes in length on Zoom! Times listed are Pacific Standard Time.
Please note, if you are purchasing multiple calls you will need to purchase each in a separate transaction.
Tags
Online Events Online Networking Online Charity & Causes Networking
Content retrieved from: https://www.eventbrite.com/e/call-of-the-wild-tickets-127482671101?aff=ebdssbeditorialcollectionhttps://www.eventbrite.com/e/financial-literacy-wealth-building-online-ws-flp-foundation-partners-tickets-128782970331?aff=ebdssbeditorialcollection.